Saturday July 11th

~ loaded up the car
and headed out of New Jersey to Georgia !
DESTINATION:
YIPPEE YIPPEE YIPPEE YIPPEE
G
ood Bye New Jersey
First stop breakfast at Cracker Barrel.
We are creatures of habit hah
We planned to drive to Jacksonville NC
the first day.
Hello Delaware
Hello Maryland
Visitor Center Maryland - rest stop
Loved this carousel horse
Hello Virginia
Finally ~ Hello North Carolina
Arrived so very tired.
Checked in to hotel and went to
a late dinner.
Gar found this place researching on line.
Carolina Ale House
Food was good. I had ribs and Gar had Salmon.
Sunday 7/12
The next morning we headed to breakfast
at a place I found on line. Yes sometimes
I do help him research hah
Kettle Diner
Food was great. Look at Gar's breakfast.
Doesn't even fit on the dish.
And poor me with the tiny biscuits hah
They were huge - could only polish off one.
The place was so cute.
Like an old fashioned diner.
I loved the cake dishes.
See them on the counter.
After a hearty breakfast back on the road.
Gar has always wanted to visit
Wilmington NC - he heard they have a
river walk and we love those.
Here's a view from on line:
(we did church on that barge - details to come )
Here's my Gary on the river walk.
In the way back you can see the battleship North Carolina.
We will travel over this bridge on the way out of
Wilmington. Cape Fear Memorial Bridge
As we were walking along I noticed this sign for a
church service on the barge. I thought it sounded so
nice. Gar and I decided we were in no hurry we would
join them.
This is the Pastor Craig. He has been speaking on
Exodus for several weeks.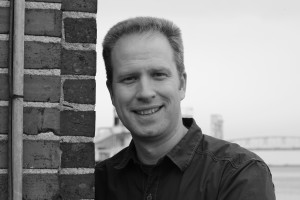 We had worship and communion.
It was a great way to start our Sunday.
The worship leader's had a little girl
I would guess about 4. Well, she
belted out the worship songs it melted
your heart. It was precious.
Then we headed back on our journey to
Georgia. Heading out of Wilmington
we passed a Ronald McDonald home for
families with ill children.
See Ronald in the photo?
Hello South Carolina
Yelled out the window to my
former co-worker Mary Lou who
retired to Myrtle Beach hah
(she confirmed she heard me)
We had been so blessed for two days
driving seems we just missed several
down pours. Well we were about
20 minutes from Georgia and the
skies opened up.
I was so happy to see this sign:
HELLO GEORGIA
Finally to St Simons Island
We are so hungry and we can't find out hotel.
Got directions and the girl must have been
confused sent us on a wild goose chase. hah
Finally called the hotel and the dear young women
gave us directions that worked ! woo hoo
Toss bags in room and head out for dinner - we were both starving.
We love love love this place. Visit every time we are here.
Barbara Jean's
The food is outstanding and
so different.
Jalapeno corn bread, home made
wheat rolls & pumpkin bread.
Gars meal - Coconut Shrimp, red rice & beans and
ambrosia.
Oh my this was mine: Country fried Steak with
Country Gravy ( to die for )
Red Beans & Rice
Oh my gosh the most delicious squash !
Monday 7/13

up early to this view out of my room
Then we headed down to the waterfront to shop and
visit the pier. Oh we both love it here !
Had breakfast at Sand Castle Grill
This place makes me smile. When we
brought Solomon to St Simons on vacation with us
we ate outside and he sat in the car and
watched me the whole time. I was
nervous and kept looking for him and I
man said, "Don't worry Mom your boy is fine
he is laying down" It was in the fall and it
wasn't hot in the car. So going here again
makes me think of Sol's.
My Georgia Oaks ~
We drove into Brunswick GA to see how
the town has changed since our last visit.
It was good to see some progress with
new stores and restaurants.
We were sad to see our little book store
closed. The sweet lady retired. We use
to visit her every time and chat and see
her doggie Mr Wiggles. It was a dear
little shop Hattie's Books
After walking around Brunswick
a bit we headed back to St Simons.
Over the FJ Torres Causeway
I
think of my friend Patti every time we pass these signs
She loves her turtles.
We get back to our hotel and as
we are getting out of the car
I notice absolutely by the grace
of God what looks like a small
bubble on the front passenger
side tire. Oh my goodness -
how long was that there?
Did we ride from NJ with that?
How blessed are we that we
did not have a blow out.
Now what to do.
We asked the hotel clerk
if there are any tire centers
on the island and woo hoo:
We headed on over and the man was so kind.
He said he would recommend we buy a new
tire because that bubble could grow and get
worse and we have such a long ride home.
I agreed. He ordered us a tire and we would
have to come back the next day for him to
change it out. We started to give him our
credit card and he said you can pay for it
tomorrow. Gary and I were amazed.
How did he know we would return after
he ordered it? Not sure that would happen
in the North hah
We headed to dinner at a place
Guy F had shown on Triple D
food network show.
Southern Soul BBQ
WOW -

Gar had brisket and Brunswick Stew.
He loved it. I had pulled pork and coleslaw both great.
Tuesday 7/14
Since we needed to get the tire
fixed in the afternoon we decided to stay local all day.
First breakfast at: Mallery Street Cafe'
We loved this place best grits ever!
After breakfast we decided to take the
St Simons Island Trolley Tour.
We had taken it several years ago and really enjoyed it.
Some points of interest were:
Historical Christ Church
Grave of Eugenia Price - she is a Christian
author who wrote a "St Simons Trilogy" -which consists of the books "The Beloved Invader" (1965), "New Moon Rising" (1969) and "Lighthouse" (1972)
I am currently reading one of her books. So neat to read
about places I have been. St died not to long ago and is buried at
St Simons. Here is her grave.
I
n her book she tells of these real
life people buried not far from her grave.
Anson Dodge who loved his first wife Ellen so
much that when she died on their honeymoon
he buried her under the alter of the church
because he promised her they'd always be
near. He did remarry but asked his second
wife that when he died to dig up Ellen's
remains and bury them together.
Believe it or not she did it !
(love this southern history hah)
When she died she was buried near the both of them.
The southern lady who did our tour said with the
most southern accent' " I don't know if I'd be so
gracious" hah hah
Other stops on the tour:
The Lighthouse one of only 3 working lighthouse in GA
Bloody Marsh site of famous 1742 battle
Fort Frederica General James Edward Oglethorpe
You drive by and try to locate the tree spirits.
These are the Tree Spirits of St. Simons Island -lovingly carved faces emerging from the trees. The images, created by skilled hands, immortalize the countless sailors who lost their lives at sea aboard the mighty sailing ships that were once made from St. Simons Island oak. Their sad, sorrowful expressions seem to reflect the grieving appearance of the trees themselves with their drooping branches and moss.
See the face carved in the tree.
After the tour we visited the lighthouse.
And just enjoyed the view
how can you not !
I think you can see why we love it down here so much.
Then in the afternoon we
were off to get that new tire.
Thankfully it arrived and the
kind man replaced it quickly for us.
Dinner we ate at a place Gary absolutely loves.
Bennie's Red Barn
I had fried chicken and Gar had steak.,
Here's a photo from years ago when we
first visited Bennies.
The place has quite a history
Bennie's Red Barn is the oldest, privately owned restaurant on St. Simons Island. Bennie & Louise Gentile built the barn to be a restaurant. When Bennie was in the war in Germany, he took cover in an old barn. It is said the interior of
that barn, was his inspiration for building this restaurant. The wood in the main structure was cut & milled on St. Simons Island. The large driveway posts were recovered from the original wooden causeways over to the island. Many of the bricks were repurposed from old warehouses in middle Georgia. You may even find yourself sitting in a chair from the grand dining room of the historical Oglethorpe Hotel.
For instance, the house salad is still marinated in a garlic, vinegar & olive oil dressing and is intended to be served somewhat wilted. The servers will still greet you in their coat and tie and recite the evening's menu tableside. Many of the team members have been dedicated to giving fine southern hospitality for more than 25 years!
There was a special waiter who worked there his entire life.
We met him several times we visited over the years.
Then he got so elderly that he would just come and sit and talk with
folks. His name was Alvin and he has since passed away.
He was a delightful old gent. We were fortunate to have met him
and purchased an autograph photo of him
that we have hanging in our home. Gives us good memories.
Joseph Alvin Davis | Age 83
Local icon came from the old Frederica Yacht Club when Bennie's Red Barn opened in 1954 as a server. Davis was always a customer favorite with his personal service and genuine kindness.
Wednesday 7/15
Wednesday morning we were headed to Savannah.
Free Breakfast at hotel - it was right next to our room.
I loved it. I would throw on some old clothes each am
and open my door take two steps into the dinning area
and grab a banana and some hot coffee and tea for Gar.
Location - Location - Location hah
St Simons lies 70 miles south of Savannah and 70 miles
north of Jacksonville FL.
Okay AC and chocolate : )
Some times I can "sneak" and capture
the MAN !
Okay now going to Georgia in July was a very
brave thing for this ALASKA lovin' girl.
But St Simons Island truly has a constant breeze.
Savannah ~ NOT SO MUCH!
Oh Lord ~ it was so hot it would heat the gravy
on your biscuits ! HAH
So we decide we are going to try and get a
seating for Mrs Wilkes a famous Southern Food
joint. Gar ate there many years ago long before
he was fortunate enough to run into me hah
So we already parked our car in a lot and Savannah
is a city with not a real lot of parking. So I ask
how many blocks to walk? Mr G says, I think about
6 blocks. I say, being the sport that I am - I think
I can make it. So off we go. Walking in 90 degree
temperature bright sunshine and humidity of 1000.
I count six blocks ~ no Mrs Wilkes on the horizon.
Oops I must have been wrong but I'm sure it is
not much farther says Mr G. So step by hot step
I go. I swear it must have been 6 more blocks
and there it was with a line to get in. So we get
in line and I ask the kind women in front of us how
long have you been waiting. Oh about 20 minutes.
Has the line moved. Oh about two steps.
This ALASKA girl could easily lose her sense of
humor but she does really like Southern Food,
so she decides to suck it up some more and be
a sport and wait. I see a store at the corner
so I go in and out of the store to cool off.
I find out they have cold water. YES
Buy one for me and Mr G (although after the
mis-calculation on the blocks I almost let
him dehydrate. But I needed him to get me
back to car hah ) After probably hour and 1/2 wait
we get a table.
It is family style so I am excited thinking this
is good, we will get to chat with some local folks
and find out about living in Georgia. Okay family to
Gary's right - from Brooklyn NY, Okay family at
end of table from Connecticut. And I kid you not
family to my left from (ready) . . . New Jersey.
So much for chattin' with the locals. hah
I guess us Yankees huddle together around those
Confederates hah
You walk in and sit at your table and all you
see if dishes of food. Every thing imaginable
Photo taken from internet. No ordering you
just sit down and eat ! Pass the food around !
Here is "some" of what we ate:
Pulled Pork, Meat Loaf, Fried Chicken, Potatoes and Turnips (my favorite), Squash, Potato Salad, Fried Okra, Green Beans, Biscuits, Corn bread, Mac & Cheese, B
eef Stew, Cabbage, Black Eyed Peas, Corn Bread Dressing (another favorite) Butter Beans, Baked Beans, Brown Rice - on and on
. . . to name a few
Dessert was Banana Pudding or Blue Berry Cobbler. Our waitress heard my neighbor say, Oh I was so hoping for Peach Cobbler being in Georgia. I said, Me too. Next thing I know out comes two peach cobblers. She says, SHHHH don't tell anyone. Love IT
After dinner hubby says, Do you want me to go get the car and you wait here.
I thought about it believe me. hah But I told him as long as we walk slow - and I mean my idea of slow I can make it. Now the walk back didn't seem bad at all.
Amazing how a good meal can help a women ! hah
On the way to Georgia on Sunday and on the way to
Savannah we kept seeing
bill board after bill board for Peach World.
See this bill board amazing right.
Now this girl loves herself some peaches and Georgia
Peaches well I could just imagine the place.
I figured a place that can afford this many bill boards must
be awesome!!!!!!!! Gar kept saying, watch it be a tiny little
shack.
We take the exit to Peach World and I am imagining all
the good stuff I am going to buy.
Well here is Peach World -
WHAT ?
As I am getting out of the car a hear this elderly gent
say, "what a rip off" I can buy peaches at Publix
cheaper. Makes a girl sort of concerned.
Well, Peach World was a bust. They did have some nice
looking baskets of peaches. I paid $10.00 for a basket.
Gar nearly died. And the kid selling them had the nerve
after he took my $10.00 for peaches to point to a
plastic bucket that said, "donate to my college fund"
I said no thank you and headed to the car.
(Felt like I was in a movie with Chevy Chase) ha hah
But P.S. those darn peaches were very good and we
ate every last one hah
We drove back to St Simons and relaxed the rest of the day.
I sat by the pool and read some. I think Gar took a nap.
Thursday 7/16
Breakfast at Mallory Street again - it's become a favorite.
Thursday we were headed to visit my Aunt Linda and cousins Bobby & Kim.
They are my Uncle Billy's children. They live in Jacksonville FL.
We had a lovely time. Aunt Linda made us a delicious dinner and it was great
to meet her husband Barry and my cousin Kim's husband Ellis.
Their home is just lovely and Aunt Linda has a humming bird feeder and it was
loaded with humming birds. I never see them in NJ so I could have sat
and watched them for hours. She lives on a lake so it was so peaceful.
Here I am with Bobby and Kim. They both look so much
like Uncle Billy. (he was my mother and Aunt Roses brother.)
Friday 7/17

- our last day here
Breakfast at Mallory's why mess with a good thing
We decided to head over to the Epworth by the Sea.
A retreat place we have stayed at before. They have a
nice Christian book store and the grounds are beautiful.
This place has very special meaning for us. It was
here on these grounds that Gary decided the Lord
was leading him to take our relationship from
"friends" to a couple. We had great talks and
romantic walks along the water.
We went inside the little chapel below


to pray about our future.



Such an awesome place to start a relationship.
On holy ground.
We shopped at Belk - I love this store.
Closest one to us would be Maryland.
But don't put it past my Gary to head there to
shop on a Saturday hah Got the cutest ballet
slipper shoes.
Then we headed back to the pier for one last
visit before we had to leave on Saturday.
Here I am soaking up the surroundings
For our last dinner at St Simons we headed to another
favorite that Guy F from Triple D recommended.
BlackWater Grill
Could not leave Georgia without
fried green tomatoes YUM
Gar had Low Country Boil - he was in heaven
I had Shrimp and Grits
Driving back to hotel after dinner on our last night
Goodbye St Simon's we love you and we'll be back
Left bright and early on

Saturday

for two day ride home.
Mostly it was uneventful except for the torrential downpour
heading into Elizabeth town NC where we had planned to
bunker down for the night.
And the temperature was a bit HOT 99 see it?
Right after I took the photo it went up to 101 but
back down as we drove.
Sunday

morning up early over the Chesapeake Bay Bridge
through VA, through MD, through DE and back to NJ.
Oh was Gary happy to see NJ hah hah hah
We had a blessed trip and I am already looking
forward to when we can visit again.
Still praying the Lord, should He tarry, allows
Gar and I to one day retire down there.