Today I am going to try to LINK UP
to

5 on Friday

. I'm not super
skilled at the processes in blog land
but hopefully I will LINK ; )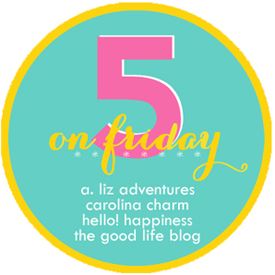 One:
So thankful for a hubby who does things
"just because". I arrived home from work yesterday
to find beautiful white roses.
Two:
Tonight I facilitate a bible study with my lady friends.
We've met for about 30 years now. Christian sisters
are such a blessing!
I was blessed with a vacation day from work so I
did some baking. Sour Creme Apple Squares ~
oh the house smells awesome ! Nothing like
cinnamon and apples.
Three:
Tomorrow hubby and I are going to see
The Christmas Candle movie.
I can't wait . . . we vacationed in Texas a month or so
ago and Max Lucado was visiting the church we
attended that Sunday. It was exciting and a real treat.
Four:
Last night I had a dream about my sweet
doggie Solomon who is in Heaven.
I miss him everyday. He has been gone 3 years.
I dreamt he was sleeping right against my
back like he use to and when I woke up
I could almost feel him there. I had to do
a double take to make sure. I think God
does these things to bring us comfort.
I know it sure brought a smile to my face.
Here he is
sitting in his favorite spot on our stoop.
We spent countless hours in this spot.
Five:
The study I am facilitating is this one:
I am learning so much about "thankfulness"
and finding reason in the smallest details.
It is a wonderful study and I highly recommend it.
If you haven't done it ~ you should.
There's my FIVE !
Hope you all have an Abundantly Blessed weekend.